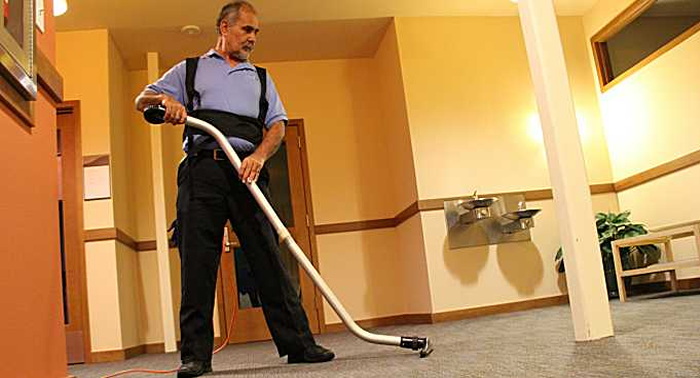 Kirkland Janitorial Services
Overview of Our Professional
Kirkland Janitorial Services
Your particular home or office is unique, and because of this you need personalized attention from the Kirkland janitorial services company you choose. From washing windows to cleaning floors and carpets, attention to detail is at the heart of how we approach every janitorial service Tukwila based job.
Attention to detail is vital when it comes to selecting Kirkland janitorial services, because the little things are always what stand out most when you have guest over to your home or clients meeting at your workplace. Our Kirkland janitorial service experts are experienced in variety of cleaning services that include:
Crest Kirkland Janitorial Services Experts
You're Kirkland office building or retail space must be clean if you are to be successful in the marketplace. When you hire a professional Kirkland janitorial service based company to keep your office space neat and clean, you shouldn't even be aware that it's been cleaned when you first walk in the door in the morning. We believe that the best endorsement of our janitorial care is when our Kirkland clients notice that cleaning has even been done.
Worry free Kirkland janitorial services is what we do best at Crest Janitorial Services. Contact us today at (206) 902-0427, schedule a service appointment, and give us a try. We are certain that you won't be disappointed in our professional Kirkland based janitorial company, or the quality of our service.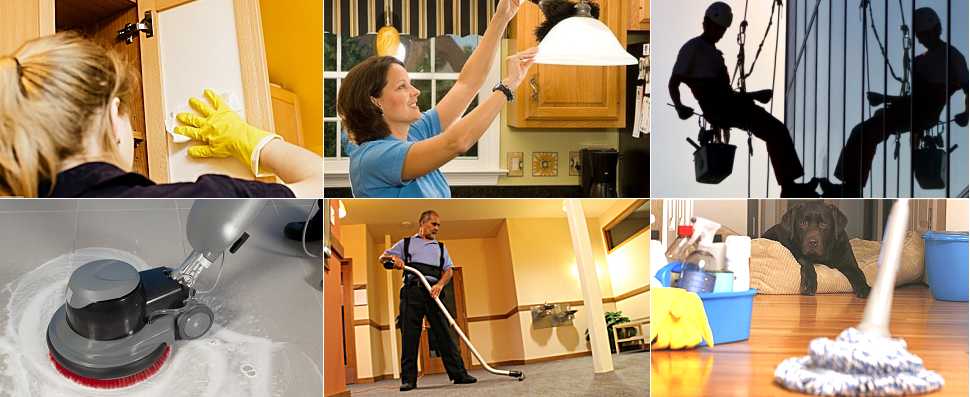 About Kirkland WA
The first pioneers to settle in this region were the MacGregor and Popham families in 1871. They located their homesteads just south of what is currently known as downtown Kirkland next to the lake. Soon thereafter, the DeMott, Church, and French families settled north of them. Others, including the Forbes family, further north, started clearing land around what is currently known as Juanita Bay.
These pioneer families had formed communities by the 1880's. A woman from Boston named Houghton who donated a bell for the Congregational Church was the namesake of the community of Houghton, which was located to the south. Although the community was renamed by a pioneer from Seattle named Mrs. Terry to Juanita, the original name of the community was Hubbard.
The land between Juanita and Houghton remained mostly undeveloped, although there were a few homesteads in Juanita. A man named Peter Kirk changed that in 1886. Mr. Kirk had been an owner of a steel mill in Workington, England. The production of steel in England wasn't as prosperous as Mr. Kirk wanted, and he had arrived to America to locate an environment that was more suitable. During this time period, the development of the area around Puget Sound was beginning to thrive. Mr. Kirk realized there was an opportunity in this location. The railroad lines were just being constructed and many natural resources that were used in smelting steel such as limestone, coal, and iron, coal, limestone were abundant all through the region.
Mr. Kirk made friends with the local businessmen in the area when he arrived in Seattle. Two of these friends were Mr. Leigh Hunt and Mr. Arthur Denny, who was a pioneer from Seattle and had an interest in possible iron mines close to Snoqualmie Pass. Some men including Mr. Hunt and Mr. Kirk established the Moss Bay Steel and Iron Steel Works.
Mr. Hunt purchased numerous acres of land for the project because Mr. Kirk wasn't an American citizen. They built homes for the workers and platted out the community. These founders decided street names that were rather British such as Regency, Oxford, and Piccadilly. They undertook plans for other businesses including a hotel and a bank. They constructed a brickworks to provide the materials for building of the steel mill as well as other buildings.
However, their grand plans had some problems. The Lake Shore, Seattle, and Eastern railroad refused to provide a rail line down to the waterline, primarily for political reasons. Based in Tacoma, the Northern Pacific had just purchased the railroad, and Tacoma was directly in competition with Seattle as the predominant seaport in the Puget Sound area. It wasn't in the railroad best interest to provide a rail line to Kirkland, although it would have helped Seattle.
Mr. Kirk started construction of the mill close to the nearest closest spur line, which was situated two miles east of Lake Washington, close to what is currently known as Lake Kirkland on Rose Hill. The community was reconfigured to provide easy access to the mill and water was piped into the location.
However, that wasn't the only problems. Mr. Kirk's mill in England was shut down for a year after falling on hard times. In anticipation of the work to follow, many of the workers relocated to Kirkland from England. Prospective land buyers were gouged by land speculators. The ore deposits close to Snoqualmie were drying up during this same time period.
Mr. Kirk moved ahead in Kirkland after selling many of his investments and stocks in England. He relocated his entire family to his namesake community and constructed built one of the finest homes in the region. Mr. Hunt purchased an ever increasing amount of land and ended up deeply in debt.
In 1893, there was no hope of ever getting the steel mill venture off of the ground as the result of a nationwide financial collapse. Kirkland was left with row after row of empty houses, a partially constructed steel mill, and investors were backing out.
However, Mr. Kirk tried to maintain hope. He held on to most of his land holdings and remained in the community. He later relocated to the San Juan Islands after retiring and in 1916, passed away.
In the meantime Kirkland was continually growing. During the Alaska gold rush the gold prospectors did a good business with the woolen mill was constructed in Moss Bay. Later, during WW I, it provided products for the military.
One important industry was shipbuilding. The Lake Washington ship canal was completed in 1916, which provided a waterway between Puget Sound and Kirkland. The early ships that were repaired and constructed in Kirkland were primarily ferries. However, the Lake Washington Shipyard was constructing warships for the Navy by WW II.
The year 1905 brought the incorporation of Kirkland. Over the years the community became a popular bedroom community for urban commuters. The ferry landing in Kirkland provided access to and from Seattle in just more than 30 minutes and was the most popular on the lake. Many of early resident of Kirkland were gentleman farmers. These people kept berry vines and chickens back home and worked at office jobs in the city.
Kirkland grew steadily and slowly. The Lake Washington floating bridge, just south of Bellevue, was completed in 1940. More than ten years later, the ferry traffic ended on Lake Washington. Redmond, Bellevue, and Kirkland had become known as the east side of Seattle, which was a suburban community comprised of middle class commuters and families by the time the second floating bridge was built during the 1960's.
The citizens of Houghton decided to merge with Kirkland in 1968. Kirkland annexed the community of Rose Hill and the majority of Juanita in 1988. During a period of increased development and population growth, the community celebrated the centennial of its incorporation as a city in 2005. Over a century after Mr. Kirk envisioned a critical community on the eastern shores of Lake Washington, his dream has finally become real.
Janitorial Services Kirkland ★ Janitorial Services Kirkland Experts