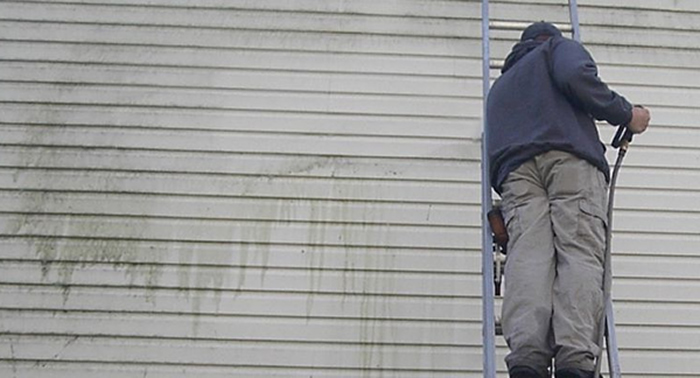 Seattle Commercial Pressure Washing
At Crest Cleaning Services, our Seattle commercial pressure washing service know that you only get one opportunity to make a first impression and the exterior of your commercial building exterior says a lot about the business you run, especially with potential customers. That is the best reason that the exterior of that commercial building needs to be sparkling clean. General wear and tear and storms can leave the outside your commercial building looking dated and dirty. However, we can provide commercial pressure washing services that will have the outside of your commercial building as good as new again.
We are the premier commercial pressure washing service for the Puget Sound area. We can provide commercial building cleaning at reasonable rates. We can accommodate your building cleaning requirements regardless if you want an ongoing maintenance agreement or a one-time cleaning. Our goal is to consistently work as hard as we can to keep the exterior of your building looking its best. We also offer free, onsite, no obligation estimates. We can bring years of life back to the appearance of your building with our pressure washing services. We use the most durable and rugged pressure cleaning equipment on the market to clean industrial and commercial and industrial facilities.
Our pressure washing services include (but not limited to):
Construction Cleanup Services
High Tech and Bio Tech Cleaning
Food Industry Cleaning
Manufacturing Facility Cleaning
Industrial Facility Cleaning
Property Exterior Cleaning
Concrete Cleaning
We specialize in the cleaning of every exterior surface through the use of a heated wash system under low pressure with a temperature that is controlled to make sure that no damage will occur. Our low pressure cleaning system won't be forced into places where it shouldn't go, which can result in considerable damage being done, unlike a high pressure washing system.
We are the premier professional pressure washing service in the Puget Sound area. We offer commercial washing services at reasonable rates. We are a locally owned and operated company that has a real dedication to serving the requirements of our customers. At Crest Cleaning Services, our Seattle commercial pressure washing service is considered one of the best professional pressure washing companies in the Puget Sound area.
Crest Seattle Commercial Pressure Washing Experts
We specialize in washing commercial buildings, concrete, and virtually any exterior surface for any building. We are experts at many of the proven cleaning techniques including the soft wash technique. We are proficient restoring wood surfaces and can bring them back to looking like new again. We are professionals in various different proven techniques of pressure washing and have numerous years of experience. Our cleaning crew is committed to providing commercial buildings with the best pressure washing services available. Our customers are building owners or property managers who are confident that every job will be handled with the highest and best standards of care and that they have come to expect.
Right now, your building is being attacked by pollutants such as mildew, mold, and algae. This can result in irreversible damage if left alone. In the long term, handling this problem early will save much money and many headaches. Our goal is to meet or exceed your expectations. Loading docks, parking structures, drive through areas, concrete sidewalks and walkways, windows, fleet washing, and exterior walls are among their cleaning services that we offer. In addition, graffiti removal and stone and masonry are some of the other cleaning services that are available to business owners.
At Crest Cleaning Services, our Seattle commercial pressure washing service has many different commercial properties as our customers in the Puget Sound area. Although we do deck refinishing, concrete cleaning, facility cleaning, and graffiti removal, we specialize in commercial building cleaning. The fact is that, these days, it is very difficult to compete in the business world if your building is dirty or run down as the result of the fact that there is a considerable amount of competition in that business world. During the winter months the harsher weather conditions can a significant amount of damage to the exterior of your building. These conditions can result in placing your customers and employees at risk because of an unsafe sidewalk or parking lot. With our cleaning services, we can save you money on future repairs because they will be less likely to be required.
If your commercial business uses our Seattle commercial pressure washing service from Crest Cleaning Services your reward will be a building that is safe and looks new because we only use high quality cleaning equipment for our pressure washing jobs. Our cleaning equipment is commercial grade and is designed to clean difficult stains such as grease and oil. Our commercial grade equipment can make the water as hot as 250 degrees, which permits us to wash away damaging substances including grease, oil, and gum that have destroyed the looks of the exterior of your building.