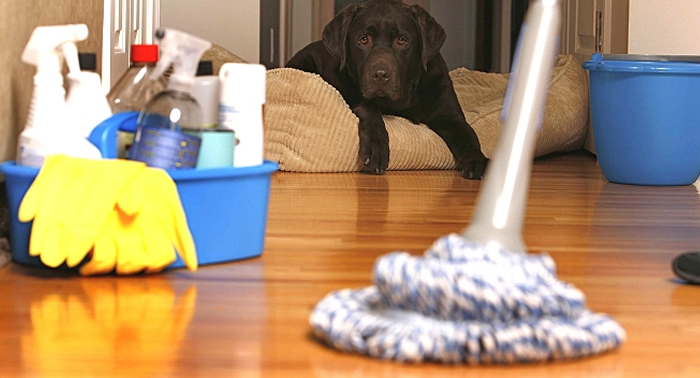 Crest Cleaning Services provides Seattle maid service and is one of the most conscientious and thorough and conscientious maid service in the Puget Sound area. We know that we can provide our customers with quality and reliable maid service. Our list of customers includes families with homes Between 700 and 13,000 square feet. We are licensed, insured and bonded. We are committed to our customers' satisfaction.
We can tailor our maid service to meet our customers' specific requirements and will provide the same maid service for recurring visits. Our customers simply inform us about any special requirements. We are dedicated to providing our customers with the most knowledgeable and skilled maids that are available. Our maids are experienced, well trained, dependable, and conscience. We guarantee our maids work to ensure that our customers are satisfied.
Crest Cleaning Services offers Seattle maid service and our maids can be trusted on a professional and personal level. Prior to being employed, our maids are insured and bonded and undergo complete background checks. In order to be instilled with the skills to meet our customers' satisfaction, they also receive extensive training. Although we strive to help our maid work to their best ability, we also ensure they enjoy themselves since when enjoy their work, it shows in their work.
We are committed to providing the most experienced and highest quality maid service available. All of the maids employed by Crest Cleaning Services are correctly trained in the proper maid service techniques and methods. This helps to make sure that our customers are satisfied with their maid service. We are 100% committed to serving our customers.
At Crest Cleaning, we offer Seattle maid service and we are known for attention to detail, prompt response times, and customer satisfaction. Our customers count on us for our customer satisfaction, competitive pricing, and flexible schedules.
Our customers are guaranteed to receive the best maid service experience possible. We specialize in all kinds of maid service in the Seattle area, including small commercial spaces, condominiums, and apartments. We also provide commercial and residential maid service cleaning alike by our very experienced, highly trained, cleaning professionals. Also, we can provide temporary staffing for many different positions. Since weekends weren't intended for housework, our maids will work while our customers play.
Our maids have numerous years of experience doing house chores in the greater Seattle area. Our experienced, reliable, and friendly, maid service staff is available to provide a variety of different house cleaning chores with the attention to detail and special care that our customers deserve. We pride ourselves on a reputation for quality maids and quality service that is second to none.
Crest Seattle Maid Service Experts
Regardless of our maid service provides our customers with more time for themselves or with their children, after trying our maid service our customers never want to go back to doing without maid service again. We provide our customers with complete maid service that will address their lifestyle and meet their requirements. We provide a positive approach into our customers' home to address their expectations and requirements with personalized and excellent maid service. Our customers only have to inform us if they have any special cleaning requests.
In order to meet these special cleaning requests, we keep a profile on each customer. Some of the services that we provide include laundry service including ironing upon request, steam cleaning of upholstery and carpets, cleaning out and organization of offices and garages, corporate cleaning including special needs, sheets, and laundry, complete housecleaning including detailed and deep cleaning.
Crest Cleaning Services offers Seattle maid service that cares about our customer's environment and health. We only use environmentally friendly cleaning products whenever we clean our customers' business or home. Our cleaning products leave a fresh scent, are ecofriendly, and are also very effective. Our maids can deep clean using safe, nontoxic techniques. We can do it all from heavy duty deep cleaning to quick and economical cleaning.
We pride ourselves in providing unbeatable and quality maid cleaning service combined with economical pricing. Our customers don't look anywhere else for maid service because after they have seen what we can do there is nowhere else to go.
Some of the tools that our maids use when cleaning a customers' home include feather dusters, lint rollers, wire brushes, floor cloths, floor buffers, carpet sweepers, carpet beaters, brushes, brooms, and mops. There are many more tools that we may use, and all are used for the sole purpose of getting the job done right the first time and with supreme quality. In order to provide our customers with a much deeper and better floor and carpet cleaning, we might also use sponges, squeegees, many different kinds of mops, and melamine foam. Because they usually provide a better scent for the living area, we might also use vapor steam cleaners.
We are insured, bonded, and licensed. Some of our regular cleaning needs will be estimated by the hour and some by the job. Our prices are very competitive within the cleaning and maid service industry. Please contact us for a free, no obligation estimate.