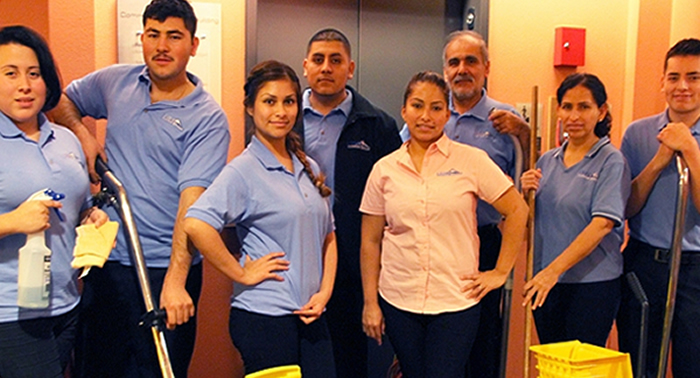 About Us
Crest Cleaning Services – More than Just a Janitorial Service
At Crest Cleaning Services, we pride ourselves on being more than just a janitorial service. We clean homes and businesses throughout the Northwest, providing clients with a variety of customized professional services and cleaning programs.
While working for other companies, my wife and I recognized that there was a serious problem with conventional janitorial and cleaning services. These problems became manifest in many different ways, but the root of those problems were always the same – lack of supervision and communication.
Ensuring the Job is Done Right
The primary goal of a cleaning company is simple – make sure that the job is done right. The key to realizing this goal is to ensure that employees are properly supervised and motivated. Additionally, there needs to be an investment on the part of the company that ensures they care as much about your home or office as you do. This attitude creates pride within our company, and ensures that every client's expectations are met.
The quality of the employee also matters. While cleaning experience is a must, we also ensure that everyone on our staff passes a strict security clearance. We verify references before we hire personnel, so that everyone on our team is dependable and honest. You will always be able to recognize our personnel by the uniform they are required to wear. In these ways we not only maintain a high standard of excellence, but ensure that your home or office gets treated with respect and care.
We Go the Extra Mile
We provide all of our cleaning clients with personalized attention, and our experienced managers and supervisors will make sure that every job is done right. We also offer 24 Hour emergency service for those times when things go awry or the office party gets out of hand.
Equipment and training are also key elements to our complete line of cleaning services. We only use the most modern, well-maintained equipment that every employee is thoroughly trained to use – by the owner of the company. Our employees are also trained on efficient and thorough cleaning procedures that ensure no part of the job is neglected or forgotten.
We Want to Be the Cleaning Company You Trust
Let's face it – if a cleaning company is doing its job, you should barely realize they exist. This should be true on the first day they clean your space, and still hold true years down the line. Many express frustration with cleaning services, saying, "They used to do such a good job, but the quality of their work has gone down."
At Crest Cleaning Services, the word "complacency" is not in our vocabulary. We will earn your trust by maintaining the highest standards and work ethic throughout the duration of our assignment. We are eager to form ongoing, stable relationships with reputable business owners, because in this way we enhance our company's professional public image.
First and foremost, we understand that the customer comes first. Whether commercial or residential, we are ready to fulfill your cleaning needs and meet even the most demanding of expectations. We also offer discounts for multiple sites or locations.
Contact us today. We are ready to be your cleaning service of choice, and can take over large or small contracts with little to no advance notice.