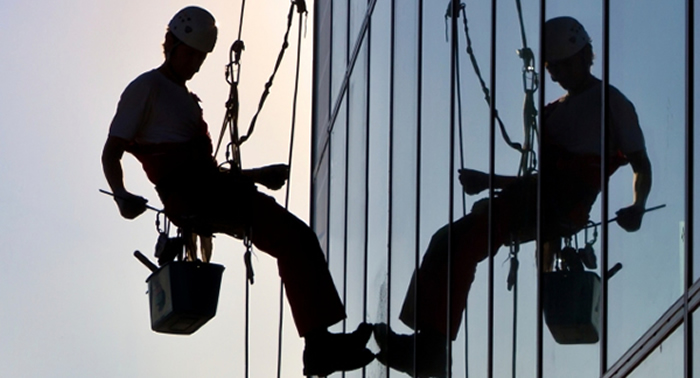 Seattle Industrial
&

Commercial Window Washing
At Crest Cleaning Services our Seattle Commercial Window Washing service has a goal of building a long term relationship built on trust and integrity. This permits property owners and managers and owners in the Puget Sound area to delegate window maintenance and cleaning responsibilities directly to us to meet their seasonal and budget requirements. We understand that your property and business upkeep can oftentimes change, and we have the flexibility to change with your requirements. We will set up consistent professional service, regular upkeep, superior window cleaning, and regular communication.
Regardless if it is your quarterly cleaning of exterior and interior cleaning of you windows on a 50 story building, cleaning of your glass atrium, or weekly cleaning of your restaurant, our window maintenance and scheduling will be your precise requirements. We have you covered at all levels. We can provide custom maintenance and service programs to meet or exceed your expectations. We can develop a window cleaning schedule to keep your windows clean all year round. We can do this at competitive prices and have the capability to equalize the time spent over one year.
At Crest Cleaning Services, our Seattle Commercial Window Washing service uniformed employees are highly trained according to all industry standards and always professional. We use the latest in high reach equipment and modular scaffolding, which is regularly inspected to make sure that it meets all safety standards set forth by the I-14 Standard and OSHA. Through our expertise, experience, and dedication, we develop lifetime relationships with our customers. We also offer a free, no obligation estimate window and property inspection for a custom service proposal.
Anywhere in the Puget Sound area in any season, we will clean any windows. The only thing that limits us is 1-14 ANSI IWCA safety standards for window cleaning, the OSHA regulations, and our own imagination and creativity. Therefore, we can do it if it can be done creatively and safely. We can find most cost effective and safe solutions for your entire window cleaning needs. With us, the sky is the limit.
Our commercial high rise is available in the Puget Sound area. We can provide a superior working relationship at competitive prices. Our cleaning technicians will work neatly, courteously, and with respect for your tenants and their surroundings. Our objective is for you to have very little disturbance during your workday, be free from grief, and enjoy the most sparkling and cleanest windows.
Crest Seattle Industrial & Commercial Window Washing Experts
We are fully licensed, bonded and insured. Each cleaning technician is covered by workman's compensation and is also bonded. We never use temporaries, subcontractors, or outsource any window cleaning work to avoid paying any insurance such as workman's compensation. Each of our cleaning technicians has numerous years of experience.
Although we never try to be the cheapest window cleaners in the business, we are very competitively priced. However we also do high quality work. No building owner or building manager ever wants their building on the newspaper's front page reporting a tragic window cleaning accident. We are never too quick to do the job safely, although we are efficient. We prefer to be somewhat more expensive then be unsafe by skipping steps, although safe can sometimes be expensive.
Our Window cleaning work includes (but not limited to):
High Bulb Replacement
Many Different Kinds if Safe Roof Rigging
Belt Work for Historic Buildings
Stage Work
Rope Work
Aerial Lift
We provide window cleaning service to the some of the leading building owners and property management companies in the Puget Sound area. Our cleaning technicians can be counted on to work unobtrusively and quietly while taking care of your tenant's window washing requirements with very little disturbance to their business and are also experienced working in professional office environments.
Using trained and certified window washing professionals' guarantees that only window cleaning agents and chemicals of the highest quality will be used to leave your windows sparkling clean both outside and inside. Where some commercial window washing services only provide questionable work, our professional window washing technicians will take time to clean your windows right the first time.
At Crest Cleaning Services, our Seattle Commercial Window Washing service understands that you only expect the very best for your business. We also understand that you need a window washing company that will put your requirements ahead of all else. Whenever you hire us as your professional window washing service repeatedly, we will learn the way that your business wants things done in addition to providing our customers with excellent window washing service. Therefore, this permits faster and better window washing service in the future, without having to forego any attention to detail or quality.
At Crest Cleaning Services, our Seattle Commercial Window Washing service enjoys a considerable amount of success as the direct result of our proven track record. We can also provide 24 hour around the clock window washing service for emergencies.