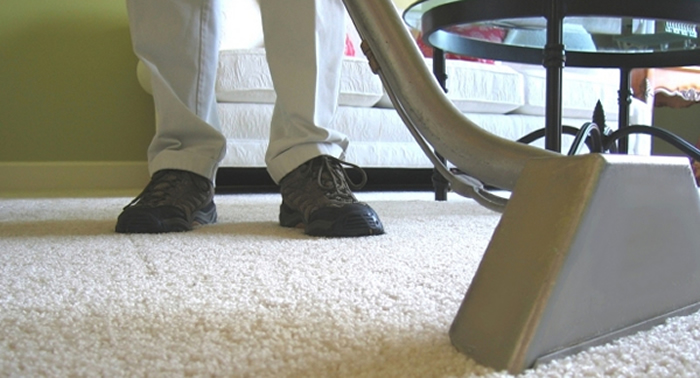 Seattle Office Carpet Cleaning
At Crest Cleaning Services, our Seattle Office Carpet Cleaning service understands that you want to protect the investment that you have in your carpeting by prolonging its life in addition to simply cleaning your carpeting. We have numerous years of obtaining clean carpeting in working environments and can certainly clean and protect your carpeting.
The majority of the dirt in any working environment is in the areas that are highly trafficked. That is the reason that we take those areas so seriously. We can extend the life of your carpeting, make the normal cleaning of your carpeting faster and easier and provide better protection for your carpeting by addressing those areas. This is known as our interim carpet cleaning service and it is quicker and easier than a complete carpet cleaning.
Our Crest Cleaning Services' Seattle Office Carpet Cleaning service will also help to protect your carpeting by applying a professional strength carpeting protector. This will protect your partitions, furniture, and carpeting from wear and tear, spills, and dirt. Our carpeting protector makes it difficult for dirt to infiltrate by acting as a shield around the fibers in the carpeting and is also safe for the environment. There isn't any unpleasant odor with this carpeting protector, which will make your carpeting stay in much better condition for a longer period of time while extending the life of your carpeting. In addition, it eliminates static build up and provides additional time to clean up any unexpected messes.
Unwanted spots that appear demand some additional attention. Our mild but effective spot cleaners won't break down the carpeting protection and works great on most upholstery and carpeting. This solution effectively prevents any spots from becoming stains and doesn't use any optical brighteners.
We want to be your carpeting cleaning partner regardless how small of large the carpeting cleaning job is. We are the undisputed leader in carpet cleaning in the Puget Sound area. Crest Cleaning Services' Seattle Office Carpet Cleaning service understands that when your carpeting is clean, it helps to protect your investment. We are a leader in the carpet cleaning industry and are dedicated to providing the best carpet cleaning service in the business. The fact is that our carpet cleaning specialists will out clean the competition. Our professional deep carpet cleaning provides the maintenance and care required to extend the life of your carpeting. In addition to saving you time, you will also be able to knowing that your working environment is now a healthy and clean work environment.
Crest Seattle Office Carpet Cleaning Experts
The reason that we are a leader in the carpet cleaning business in the Puget Sound area and the hallmark of our business are convenience, expertise, and quality. We only use solutions and methods that will work the best on your particular carpeting. According to the Carpet and Rug Institute, the four fundamentals of soil suspension are time, agitation, heat, and chemical action.
Crest Cleaning Services' Seattle Office Carpet Cleaning service has the highest reviews of any carpet cleaning company in the Puget Sound area. Out carpet cleaning team members are experienced in all kinds of soiling conditions and carpet fibers regardless of how unusual they might be. We are experienced in all techniques of obtaining clean carpeting. We are known for solving the problems related to obtaining clean carpeting that nobody else can. Our carpet cleaning experts are very knowledgeable about many different kinds of carpeting. Because our efforts to clean our customer's carpeting always meet or exceed their expectations, our honorable reputation is well known. Providing our customers with superior carpet cleaning services and treating them and their working environment with respect is very important to us. We know how important it is to keep your carpeting looking their best and clean.
When extending the appearance and life of your carpeting it is necessary to keep it well maintained. We can work with you to develop a maintenance plan for your carpeting to make sure that is always looks great. When evaluating your carpeting, we consider several factors including traffic patterns, soil level, wear, and age. We understand that all carpeting is unique and the approach to clean that carpeting also has to be unique. We will completely evaluate your carpeting requirements and determine the best course of action to clean your carpeting.
You won't have to worry about down time as the result of wet carpeting with our carpet cleaning service. We will immediately return your work space back to you. Our techniques don't use gallons of steam or water or steam so there isn't any problem with the humidity and the potential damage it do to sensitive equipment such as electronics. We use a dry clean product that is green seal certified and nontoxic that provides you with a healthy and safe working environment. We want to be your partner in obtaining clean carpeting.