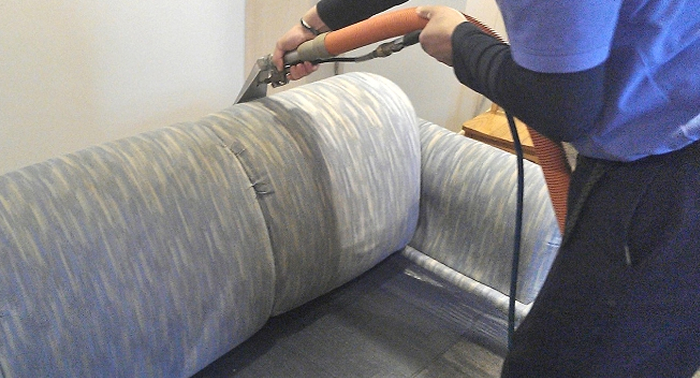 Seattle Upholstery Cleaning
Crest Cleaning Services provides Seattle upholstery cleaning services and can bring upholstered furniture back to its original state of freshness and color by deep cleaning it. Favored upholstered furniture can be restored to its original elegant beauty. Crest Cleaning Services offers Seattle upholstery cleaning that will make upholstered furniture show its rich colors and texture once again, which will complement our customer's good taste.
It can be difficult to select a good upholstery cleaning service. These days, there are many different upholstery cleaners working in the marketplace and it can be confusing to select the best Seattle upholstery cleaning that is also affordable. That is the primary reason why upholstered furniture shows the signs of aging and use. However, usually, the right thing to do is to use a high quality, professional upholstery cleaners to restore the upholstered furniture.
From pillows, mattresses, love seats, and sofas, well trained, experienced, and professional upholstery cleaning on Seattle know how upholstery cleaning machines are necessary to bring upholstered furniture back to life. Only professional home upholstery cleaners can offer the deep cleaning treatment that will permit their customers to fully enjoy their home furnishings longer.
Our cleaning crews thrives on cleaning the most challenging methods such as dry carpet, steam carpet, wall to wall, and area rug cleaning techniques. We provide many different cleaning services including commercial and residential cleaning services, stain and spot removal, rug, upholstery, grout and tile, sofa, rug, carpet, and mattress cleaning as well as sanitizing and deodorizing, and pet odor and stain removal.
The experts at Crest Cleaning Services can provide Seattle upholstery cleaning that will refresh upholstered furniture back to its original state of freshness and color by deep cleaning that upholstered furniture. The upholstered furniture will be restored to its original elegant beauty.
Crest Cleaning Services provides Seattle upholstery cleaning by using specialized equipment and the correct cleaning methods for all upholstered furniture. There are many different upholstery materials used such as vinyl, polyester, natural fibers, and genuine leather. Our professionals will choose the most effective and safest cleaning technique that will guarantee extended life for the upholstered furniture and guarantee customer satisfaction only after they have identified the exact kind of fabric is used on each piece of upholstered furniture.
After considering the factors of dimensional steadfastness and color fastness by testing a small patch of the upholstered furniture, we will clean that upholstered furniture to the customer's satisfaction. Our customers are 100% delighted with the results.
Crest Seattle Upholstery Cleaning Experts
The vacuum cleaner is one of the most important pieces of equipment used for upholstery or furniture cleaning. Rented steam cleaners and carpet shampooers can actually do more harm than good because they are frequently poorly maintained. All upholstery and furniture should be thoroughly vacuumed often to remove surface dirt and dust and dirt prior to it having a chance to sink into mattresses, pillows, and cushions.
Usually, fiber and upholstery manufacturers provide maintenance instructions on the way to clean upholstered furniture. Sometimes their warranties are dependent on these manufacturer's instructions being adhered to. In order to determine the upholstery material cleaners that are best for a specific kind of fabric, the labels should be read. There are many different kinds of upholstery product cleaners such as dry cleaning solvents and solutions as well as upholstery foam cleaners.
Scratching, loss of luster, or yellowing can result from using the wrong wood cleaners on furniture. The kind of wood to be cleaned should be matched to the wood cleaner, and the kind of glaze, paint, or varnish that is on its surface.
Crest Cleaning Services offers upholstery cleaning every kind of upholstered furniture, such as sofas, recliners, love seats, leather furniture, dining chairs, and arm chairs. Our upholstery services include off or on premises cleaning, window and drapery cleaning and treatment, special treatments such as tea tree, ozone, and enzymatic solutions, dust and mold removal, and odor and stain removal.
We also offer a complete leather cleaning service. All of the traces of soiling will be removed from the surface of the leather after we apply leather cleanser. This process has to be done manually and takes some time. The reason for this is that we want to restore the valuable soft furnishing to as near as new condition as possible. We will apply a protective coating of refinishing cream after the leather has been professionally cleaned and restored. This protects the leather from additional wear and tear as well as from spills and enhances the elegant look of the leather.
In accordance with the complexity of the task at hand, we will recommend a price for each kind of service we provide. Complex fabrics that require special treatment are priced accordingly and reasonably, while standard upholstery cleaning is priced affordable.
We can renew many different kinds of upholstered furniture. We guarantee to exercise the utmost professionalism and care to ensure that our cherished customers are always completely satisfied. We also guarantee that our customers will love the new look of their upholstered furniture.